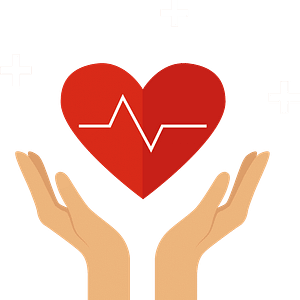 To further uncover what selling looks like for sales professionals during COVID19 we followed up with our friends at Force Therapeutics, a leader in episode based digital health care delivery. 
As part of our White Paper on the State of SaaS Sales; Selling SaaS in the Covid Economy, SalesRoads surveyed 755 SaaS sales professionals on a variety of topics ranging from the nature of their sales pipeline to their experiences with remote work (you can read the full White Paper here). An unsurprising, yet significant finding was that 60% of respondents reported at least 1/2 of their sales team was working remotely for the first time. 
As a 100% remote sales organization we found this highly intriguing. Although we perceive many benefits of a predominately inside sales approach, we also recognize that transitioning to remote sales under such inauspicious circumstances presents a challenge for many organizations. To further uncover what this transition looks like for sales professionals we followed up with our friends at Force Therapeutics, a leader in episode based digital health care delivery. 
SalesRoads (SR): To start, would you like to introduce our readers to Force Therapeutics?
Ruth Sun (RS): Founded in 2010, Force Therapeutics is a powerful, episode-based digital care platform and research network designed to help clinicians intelligently extend their connection to patients when they're outside of the hospital walls. The Force platform leverages video and digital connections to directly engage patients at every step of the care journey, from diagnosis of an injury, surgical scheduling, to post-op recovery and beyond. Voted Best Overall Patient Engagement Solution by MedTech, Force is proven to drive more effective recovery, lower costs, and achieve better patient outcomes.  
SR: For an organization that predominately sold in the field, what have been some challenges transitioning to remote selling during this time?
RS: Transitioning to working completely remote during a pandemic definitely has its challenges. We first focused on the well-being and safety of our employees, and getting them set up in a work from home environment. Also, being in healthcare, our target demographic was completely focused on solving their own challenges due to COVID-19. Knowing that it wasn't a great time to be prospecting or driving our pipeline further down the funnel, we shifted our strategy to providing resources and education to healthcare providers and health systems, in addition to offering our services complimentary during this time. As time went on, we were able to identify those who were actively in need of a digital health and telemedicine solution and work from there. We also used Zoom as opposed to a phone.
SR: Many organizations expressed that they were challenged with transitioning to remote selling while also trying to reignite their pipelines. Force Therapeutics was actually dealing with an influx in business, what that was that like?
RS: We're grateful to be able to provide a solution that directly relates to how patients can be treated in a remote-only system. At first, there were a lot of unknowns. How long will this last? Does it make sense for health systems to invest in digital health? As time went on, the answer was clear. Remote patient monitoring and telemedicine has become the new normal, and because of the resources and education we provided early on into the pandemic, we were a trusted partner option. Our sales team focused on listening to prospects to provide the best solution possible, in the shortest possible time. Being a decade into this, we were able to pivot quickly and provide the information needed for health systems to make a speedy yet informed decision. 
SR: More specifically, healthcare is seen as a highly personal type of work and it stands to reason this would translate across your business. How have your clients responded to a digital-first communication stream?
RS: Thankfully, our clients were already bought-in to the power of virtual care and telemedicine, so communicating with them was pretty seamless. We focused on checking in with each client via Zoom to better understand their needs at the time, learn about their elective surgery cancellations and how they would like to address patients as many of them were in a pre-operative phase awaiting surgery. Those in the post-operative phase still needed that connection to their care team, and since they were already on Force, it was easy to continue their care, and add in any additional education necessary. 
SR: 85.7% of respondents indicated they were using live video at least once a week. Being a video-driven platform, how has live video factored into your sales approach?
RS: We've adapted to using Zoom for most of our calls, as this is one way to build a better relationship and humanize our sales team. Prospects have quickly adapted to this strategy as well. As our platform leverages digital connections, what better way to show our proficiency? We also are able to easily demo our solution and show visuals, whereas there are times where the hospital setting in person isn't the easiest to do this. 
SR: We have mused internally about the future of outside-sales in our post-covid world. What does the return to field sales look like for Force Therapeutics, if at all?
RS: At the moment, we're predicting we'll be completely remote through the end of the year, and will return to field sales on a phased approach. There's no argument that much of our sales process can be done remotely, especially in the early stages of a deal, but we definitely miss being in the hospitals, connecting with our decision makers in person. We expect a shift in how health systems want to be communicated with; some will be more inclined for in-person visits, and others will want to stick with Zoom. Either way, we're committed to delivering our solution to those who need us.