Case Study: Motion & Control Technologies Manufacturer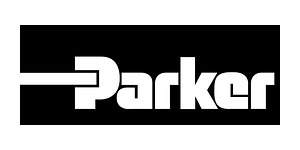 Service: Lead Generation
Industry: Motion & Control Technologies Manufacturing
Background: Parker Hannifin, formally known as Parker Appliance Company, specializes in the manufacturing of hydrologic and motion control systems. 
A full-line Parker distributor and Parker Store with multi-state locations, operates two locations in a remote area. Whilst it had gained a good foothold in the market, it wanted to grow market share by identifying new business and penetrate existing customers.
Parker sales teams and SalesRoads' Lead Generation team agreed with the distributor's executives to conduct an outbound dialing campaign to help achieve these objectives.
SalesRoads conducted discovery sessions to determine scope of the campaign including target markets/customers, competitive landscape and value proposition.
Telemarketing script designed to qualify prospects in each territory for their Budget, Authority, Need and Timing (BANT).
Prospects sourced from a 3rd party data provider based on postal code, company size and industry classifications.
Business activity, preventative maintenance tactics, reasons for downtime, use of technology and relative estimated annual spend of each company was determined by the telemarketing agency during a 3 week calling project.
Marketing qualified leads (MQLs) processed and distributed to the distributor location.
Distributor sales teams reviewed MQLs and conducted personal visits and follow ups to further qualify and identify opportunities.
SalesRoads identified a total of 147 MQLs for the distributor during this campaign, estimated at approx. $2.2 million annually. Monthly monitoring of the prospects identified via the campaign is performed via sales analysis.