B2B Appointment Setting Done Right
Appointments set with your ideal customer, scheduled and confirmed. 
Your Winning Go-to-Market Strategy
Our Sales-as-a-Channel (SaaC) methodology allows your SDR team to quickly test different strategies that are eventually distilled into a powerful go-to-market strategy. 
Appointments with Key B2B Decision Makers
Getting the right person on the phone is only half the battle. Stop wasting time on hold and start speaking directly with key decision makers who have the authority to close a deal.
Trusted By These Leading Brands
SalesRoads built a full sales strategy to target the right customers, generate awareness, and book appointments for our organization. Their program works!
My experience with SalesRoads was very positive. They really try to integrate their work into the processes and needs of the customer.
Hiring SalesRoads enabled us to exceed our conversion goals for paid users and attract the interest of major corporate clients.
Salesroads is very easy to work with. Their team is knowledgable and experienced in creating concise pitches and then delivering at scale to drive sales volume.
SalesRoads' quality SDRs consistently perform above and beyond our expectations. They have helped my company grow by keeping my team's pipeline full.
Key B2B Appointment Setting Features
Experienced Appointment Setters
Your expert agents have an average 14+ years cold calling and sales experience. They also undergo 3x the standard industry training to ensure they properly represent your business. 
Demand Generation Playbook
This is your road map to success. It contains everything from call scripts, to rebuttals, to targeting strategies, and key value propositions. Oh, and it's yours to keep, renewal or not. 
We don't think outsourcing should be a "risky decision," which is why we encourage you to read our case studies below and see how we can provide appointments with unmatched quality. 
Appointment Setting Case Studies
Choose a case study to read by selecting a logo below!
Recent Appointments Set With VP or C-Level Executives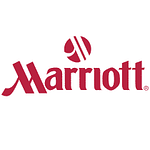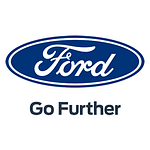 Appointments Set (and Counting)
The Sales Appointments
You Want
Standard B2B Appointment Setting Features
We'll engage in an in-depth review of your current sales process, products, and best customers to design an appointment setting program that will create the greatest return on your investment.
From weekly reports to daily run sheets, you can stay constantly up-to-date on your campaigns performance. We can even integrate real time into your CRM. 
Your business-savvy agents will report back with critical learnings garnered from their front-line experiences speaking with prospects. Their insights are used to refine your go-to-market strategy.
Our SDRs undergo 3x industry standard training before launching your product. But it doesn't stop there, all SDRs participate regular coaching sessions to generate the best possible outcomes.
B2B Appointment Setting FAQ
B2B Appointment Setting is a form of Sales Outsourcing where an outsourced organization works to set qualified appointments with prospects who are interested in learning more about a company's product or service. Companies often struggle to find a sufficient number of new prospects and Sales Qualified Leads (SQLs) to ensure they have enough top of the funnel opportunities for their salespeople to hit quota and continually increase their organization's sales.
As a result, many companies have turned to sales outsourcing partners whose only focus is on B2B appointment setting. These third party outsourced organizations will build a targeted prospecting strategy to find, engage, and qualify prospects for a company's sales team.
A B2B appointment setting program usually starts with generating a list of high-value target accounts that fit the company's Ideal Customer Profile (ICP). Then the key prospects within those accounts are identified as the right targets to start the sales process. Once the list is developed, a full multi-touch and channel strategy is created where a Sales Development Representative (SDR) will leverage the phone, email and social media to proactively prospect into those accounts.  
All messaging should be customized upon the needs of the prospect and how the company can help them with the problems they are currently facing. A well structured B2B Appointment Setting program is the number one way to increase a company's sales through a predictable pipeline of qualified appointments and sales qualified leads for their sales team.
There are a lot of variables that impact the success of a B2B appointment setting campaign. The first thing to focus on for a successful B2B appointment setting campaign is creating a playbook. This playbook should contain all call approaches, target prospects broken down by industry, title, and company dimensions, as well as potential objections and other barriers to success. 
The second thing to focus on is recruiting high quality Sales Development Representatives (SDRs) who will conduct the actual outreach to set appointments. The SDRs you retain will be representing your brand while setting appointments, as such, it is very important you retain high-quality SDRs who can represent your brand with the utmost authority. 
Finally, you want to focus on creating a high quality lead list for your SDRs to call on. Because your SDR team will go about setting appointments with the leads you give them, it is essential they have a high quality list or they will set appointments with the wrong targets.
Setting appointments with key decision makers is the ultimate goal of any appointment setting campaign. In many cases, an appointment with someone who does not have decision making authority, or at least influence over the decision making process, would be considered an unqualified appointment. Although there are many strategies for contacting decision makers there are a few methods you can use right away. 
Use Pre-Call Research to increase your chance of prospecting into a Decision Maker.  Although you may have an idea of who the decision maker is, it is best practice to leverage LinkedIn or use organizational charts that can be provided by companies such as ZoomInfo. 

Leverage people close to the decision maker to both confirm they are the decision maker and to get a referral.  Talking to an executive assistant or someone else in the department can give you insight into the companies buying process and who is ultimately responsible for making these decisions.. Also, once you have these conversations you can then approach the decision maker as if you received a referral, which is an easier appointment to land. 

Be persistent in your efforts. Most decision makers are very busy and it can require multiple attempts to get a hold of them. Create a cadence that uses email, social media, and phone calls for an optimal blend of touches that maximize your appointment setting potential.