Your Complete Outsourced SDR Team
The Most Experienced SDRs in the Industry, a Highly Qualified Pipeline, Only 15 Days to Launch
Our SDRs Accelerate Your Pipeline
We're the rocket that propelled Billion-Dollar IPOs, Strategic Acquisitions, and Funding Events by building Pipelines worth Millions. Don't settle for anything less than demonstrated excellence and fuel your sales team with appointments that actually drive revenue. 
Your Strategic Partner in Sales
We're here to take your business to the next level. In-depth data analysis, to discussing which appointments are most profitable, to a comprehensive Demand Generation Playbook that's yours to keep, SalesRoads is your strategic partner in sales. 
Benefits of an Outsourced SDR Team
We understand the importance of delivering results that drive a profit. Don't settle for sub-par appointments that fail to generate a positive economic impact.
We're not just talking about the time your executives spend prospecting. Free your entire organization from the burden of recruiting, interviewing, training, and managing an internal SDR team.
Everything from employee turnover to the cost of office space can quickly tank the ROI of an internal team. Fix your costs and drive profit with an outsourced sdr team. 
Recent Appointments Set With VP or C-Level Executives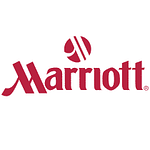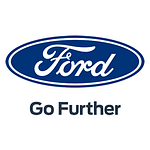 High Performing SDR Teams Built
Key SDR Outsourcing Features
3X Industry Standard Training
Our SDRs undergo 3x the industry standard training, ensuring we represent your business with the same depth of knowledge as an internal team. 
A Complete Outsourced SDR Team
An inside sales team is more than just SDRs. From a complete team of data and research specialists, to coaching and team management, we provide you with a complete team to ensure the greatest results. 
The Most Experience in the Industry
SalesRoads has 11+ years of demonstrated demand generation experience. Not only that, but our SDRs have an average 14+ years of sales and appointment setting experience. 
You can expect a white-glove, tailored approach to building your campaign. We work to uncover your business' unique value and then tailor our call efforts at the call-level for maximum results. 
Every good campaign starts with a good prospect list. Don't settle for less than a top-notch data team. We build lists that are 98% proficient, ensuring our SDRs are targeting the right people, at the right businesses.
We understand the importance of delivering quick results. That's why we are able to get your campaign up and going in just 14 business days. 
Tap To Read Our Case Studies
Choose a case study to read by selecting a logo below!